Resources for Amusement Devices & Inflatables
---

Ninja Jump, the leader in licensed inflatable products, has chosen Cossio Insurance Agency to be a Ninja Jump preferred insurance provider for all their customers. We are pleased to be honored and chosen to provide insurance for their customers.
Visit Ninja Jump's website and see the licensed inflatables they have to offer!


---

Amusement Supply Company is your one stop for New & Used Amusements. They Buy, Sell and Trade any and all amusement attractions. Items they sell include inflatables, photo booths, Mechanical Bulls, Rockwall & more!
Check out their website to see everything they have to offer.



---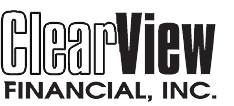 ClearView Financial finances new or used equipment such as rides, vehicles, trailers & other equipment for amusement businesses. ClearView is a member of IAAPA & has worked with major manufacturers of equipment, offering financing in all 50 states.
Check out their website to learn more about their financing.




---

InflatableOffice offers rental software to automate your business. Quotes, emails, surveys, contracts, pay & book online. Integrates w/Google Calendar, Authorize, Quickbooks. Customers of both the CIA & InflatableOffice can receive a 10% discount on their premium & 10% off an InflatableOffice subscription.
Check out their website to learn more about their program.




---
Below are links for Amusement Device & Inflatable Manufacturer's. These links are for informative purposes and are not necessarily endorsed by Cossio Insurance Agency. If you see any we should add to the list please let us know!
Amusement Device Manufacturers
---
Inflatable Manufacturers
---
---